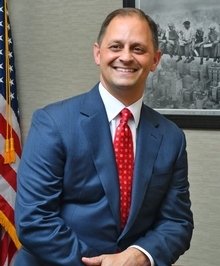 Michael Ceschini, CPA, CCIFP, CM&AA
Managing Member
CONTACT INFORMATION

V-Card
Whether you are constructing commercial buildings or infrastructure, delivering services to clients, or implementing the latest in technology to help keep your employees safe, your incentives drive you every day to build a comfortable life for your family, create security for retirement or even financial support for an important cause. These are all end goals that make your work, and ours, fulfilling.

We at Ceschini CPAs Tax & Advisory, PLLC, believe that your business is the vehicle to achieving your personal income and quality of life goals. That's why our focus is on you—the business owner. Since 2002, we've been partnering with select closely held business owners to provide not only accounting and tax guidance, but also the entrepreneurial guidance to turn their enterprises into high-performance vehicles.

We call this hands-on approach Business-Wise AccountingSM.

We see our role as that of an outside, objective partner and champion to your business—consistently communicating and holding you accountable to ensure you run your business by the numbers and not just by your gut. We also work with you to design a roadmap that will get you from where you are now to where you want to be—and deliver the financial insights that will keep your vehicle (aka, the business) on the trajectory to reach that destination.

No matter how daunting the challenges of today's landscape may be, we recommend you lean into us as your business partners now more than ever to ensure, not only your financial future, but the future and growth of your company and employees.

Our professionals have experience and expertise within the construction, real estate, and closely held business sectors for up to 40 years. We employ CCIFPs and CPAs and continually require our professionals to advance their certifications and stay abreast of the current challenges, needs and trends within your industry to better serve you.

By offering you an intimate and personal approach, I am confident that once given the opportunity, our firm will exceed your expectations while helping you achieve the results for your business and life that you always envisioned.

If you have any questions or would like to discuss how we can help, please give me a call.

---
Michael B. Ceschini, CPA, CCIFP, CM&AA
Managing Member
Ceschini CPAs Tax & Advisory, PLLC